One Hundred and Nine Oil Paintings from the Collection
Printed for the Trustees
2001
Publisher: Pepe Cobo / MAI 36 productions
Publication date: 2/18/2001
soft cover, offset-printed, sewn bound
b&w
Pages:150
dimensions: 7 x 9 x .5 in.
ISBN-none
Those Useless Trees
Glen Rubsamen, Christoph Keller, Mark von Schlegel, Christina Végh
2005
"Things that look like nature have a tendency not to be seen, they disappear themselves. I have been photographing and painting mobile phone transmitter towers for the last few years and recently more and more of them have been disguised as trees. I called the company in South Africa that makes the faux tree cell towers for all of Africa and I asked the sales Manager, why make them look like trees? He replied that if they look like trees no one notices them, they disappear. It is not that nature, or what looks a lot like nature but isn't, is so beautiful, the truth is that it is completely invisible, no one looks at it, it's transparent. The New Nature, the global terrain vague is also invisible. Lets be honest; No one even knows what nature is supposed to look like, never have." -- Glen Rubsamen, publisher's website. Includes approximately 100 color plates, as well as contributions by Mark von Schlegel and an interview of Rubsamen by Christina Végh. Edited by Christoph Keller.
cloth boards with dust jacket, offset-printed, sewn bound
color
24 x 24 cm.
136 pp.
ISBN 3865881688
Take All The Time You Need
Glen Rubsamen, Christoph Keller, Mark von Schlegel, Matthew Licht, John Peter Nilsson
'Take All The Time You Need' proposes the idea that the concept of immensity cannot be located in an object, but reveals itself in the form of atmospherical poetry, formally created in Rubsamen's paintings by the layering of muted color shades, in which the scenically applied storyline is surrounded by an effortless yet precise lyricism. In his paintings Glen Rubsamen refers to a conscious and staged contemplation of grandeur, he proposes a distinction between the suspension of time and the suspension of space. 'Take All The Time You Need' is a book about "immensity" as the movement of a condition and with this logic Rubsamen attempts to prove that both time and space are truly under the domination of the image.
Publisher: Verlag Fur Moderne Kunst Nurnberg
Publication date: 4/30/2010
cloth boards with dust jacket, offset-printed, sewn bound
color
Pages: 184
dimensions: 8.90 x 11.20 x 1.00 in.
ISBN-13: 9783941185487
Futureways
Laura Cottingham, Nick Crowe, Aline Duriaud, Nalo Hopkinson, Nico Israel, Matthew Licht, Peter Maass, Rita McBride, Glen Rubsamen, David Schafer, Mark von Schlegell, Rutger Wolfson, and Alexandre Melo
Futureways is a unique collaboration between the Whitney Museum of American Art, Printed Matter, Inc., and Arsenal Pulp Press. Futureways is a faux science fiction "novel"; each chapter is written by a different contributor, all of whom create fantastic stories that simultaneously work within and outside the genre.
Futureways is the story of an art exhibition in the distant future, the biennale of a future civilization. With humour and imagination, each chapter deals with the transport of art objects to the venue of the biennale, a task difficult enough in the modern era but even more tenuous in the imagined futures of the writers. Throughout it all, art, fiction, and the act of imagination are taken to task, resulting in a book that is both satirical and forward-thinking.
Conceived by Rita McBride and edited by Glen Rubsamen, Futureways is the second book in the Ways Series. Subsequent titles include Crimeways and Myways, which include more than fifty different contributions by artists, architects, writers, journalists, scientists, curators, and critics who exploit and decipher genre writing with an entertaining and refreshing collective structure.
Publisher: Printed matter and Arsnal pulp
Publication date: 2004
soft bound, offset-printed
color
ISBN: 9781551521725
Rhynchophorus ferrugineus
Alexander Stille, Matthew Licht, Caroline Soyez-Petithomme, Glen Rubsamen
Glen Rubsamen's latest book is an extension of his new body of photographic works. It revolves around the Rhynchophorus ferrugineus, better known as the Red Palm Weevil--an insect with Asiatic origins that has moved quickly westward over the last century, aided by technology and globalism. The weevil's arrival in Southern Europe has devastated palm trees around the Mediterranean, a development Rubsamen describes as a case of "globalization eating colonialism," as many of the affected palms were planted in the last century for touristic and political reasons. Rubsamen depicts a process by which romantic elements in the landscape change meaning as things disappear from the mix; it is an investigation of a subtractive aesthetic event. In addition to the photographs and collage endpapers designed by the artist, the book contains an explanatory text by Stille, fiction by Licht and an interview by Soyez-Petithomme. The book is blind stamped with limp cloth binding.
Publisher: Osmos Books
Publication date: 9/30/2013
Pages: 80
Product dimensions: 8.10 (w) x 10.40 (h) x 0.30 (d)
ISBN-13: 9780988340466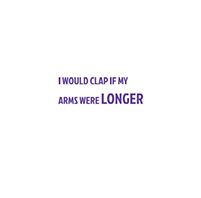 I Would Clap If My Arms Were Longer
Glen Rubsamen
100 black and white images depicting Glen Rubsamen's vision of the new global landscape. Combinations of trees, billboards, cell phone towers, utility poles and street lights which coalesce into an organic whole. Rubsamen imagines through these images a future culture/nature symbiosis in which objects in the landscape are disposable and incorrigible, simultaneously antagonistic with each other and unified in their uncertainty.
The book is black and white with a soft glued cover
Publisher: Comatose Books
Publication date: 11/18/2016
Pages: 104
Product dimensions: 7.00 (w) x 7.00 (h) x 0.53 (d)
ISBN-9781366817099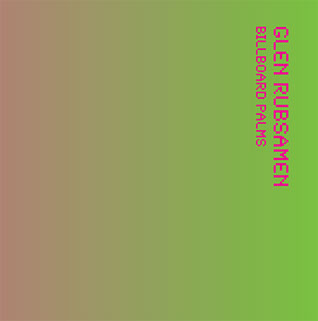 Billboard Palms
Sugitra Gantner, Mark von Schlegel, Matthew Licht, Glen Rubsamen
In 2013 Glen Rubsamen began a project to photograph defunct digital billboards. The city had forced them to be shut off because of light pollution. It became quickly apparent to Rubsamen that it was almost impossible to photograph a billboard in Los Angeles without a palm tree or cell-phone tower, or both, sneaking into the picture frame. The aesthetic construction which he began to describe as "an accidental ensemble" is an exercise in chance composition and a humorous negation of the classical principles of perspective, sequence and scale. The modern billboard is a two dimensional, almost abstract, constantly changing (sometimes digital), mass-media sales event, the palms are mostly very old (at least thirty years sometimes much more) and they are three dimensional living creatures and finally the cell phone masts are 'utilities', tools of the telecom-munication revolution, an essential part of the landscape like lamp-posts and stop-lights.
Rubsamen's photographs transform themselves into a type of child's play, like the games we used to invent in the back seat of the car to drive away boredom during a family outing. Like counting out-of-state License plates. Rubsamen shows us that the game has changed, it has become ten times more complicated and the aim is no longer just to codify all the players in the new landscape but more to understand the change that has overcome our physical relationship with technology and nature. In Rubsamen's photos, which usually depict a moment at dusk or dawn, the billboards, trees and cell towers coalesce into a hybrid of organic, technological and abstract shapes. They Transform into a living synthesis of the elements of post-nature. In addition to the photographs and collage endpapers designed by the artist, the book contains an explanatory text by Gantner, and fiction by Licht and Schlegel.
The book is in color with a spiral binding and fitted transperant sleave
Publisher: Drought Press, Los Angeles, CA
Publication date: 01/18/2017
Pages: 98
Product dimensions: 12.50 (w) x 12.50 (h) x 0.53 (d)
ISBN-9781389475610